The School of Architecture is pleased to announce that two student teams from the 2nd year course Fundamentals of Computational Design received Honorable Mention for their entries to the Composites Design Challenge competition organized by the American Composite Materials Association (ACMA). This national competition encourages college architecture students to find innovative ways to integrate composite constructions into architectural production. ACMA asked approximately 150 architectural students from 23 different schools to work in teams to consider the development of a composite architectural/building component or assembly. The ACMA also supported students with a generous material donation.
The only awarded entries in the competition made by undergraduate students, the two project entries from CMU SoA received praise from the jury for their innovative use of composites in conjunction with computational methods. The winning projects are currently featured in the Composites Pavilion at the AIA Conference on Architecture in New York City from 21-22 June 2018. The winners were honored during a special ceremony on Thursday 21 June at the Composites Design Challenge booth (#4516).
This accomplishment at the national level is a testament to the students' hard work and the quality of their completed projects. In recognition of their achievement, the 16 students on these teams were offered free A'18 registration and passes to all keynote talks, and many are in attendance at the conference.
Other winning entries include teams from Cornell, Ohio State, and Pratt Institute. More information available in the ACMA announcement. Learn more about the SoA's awarded team projects below.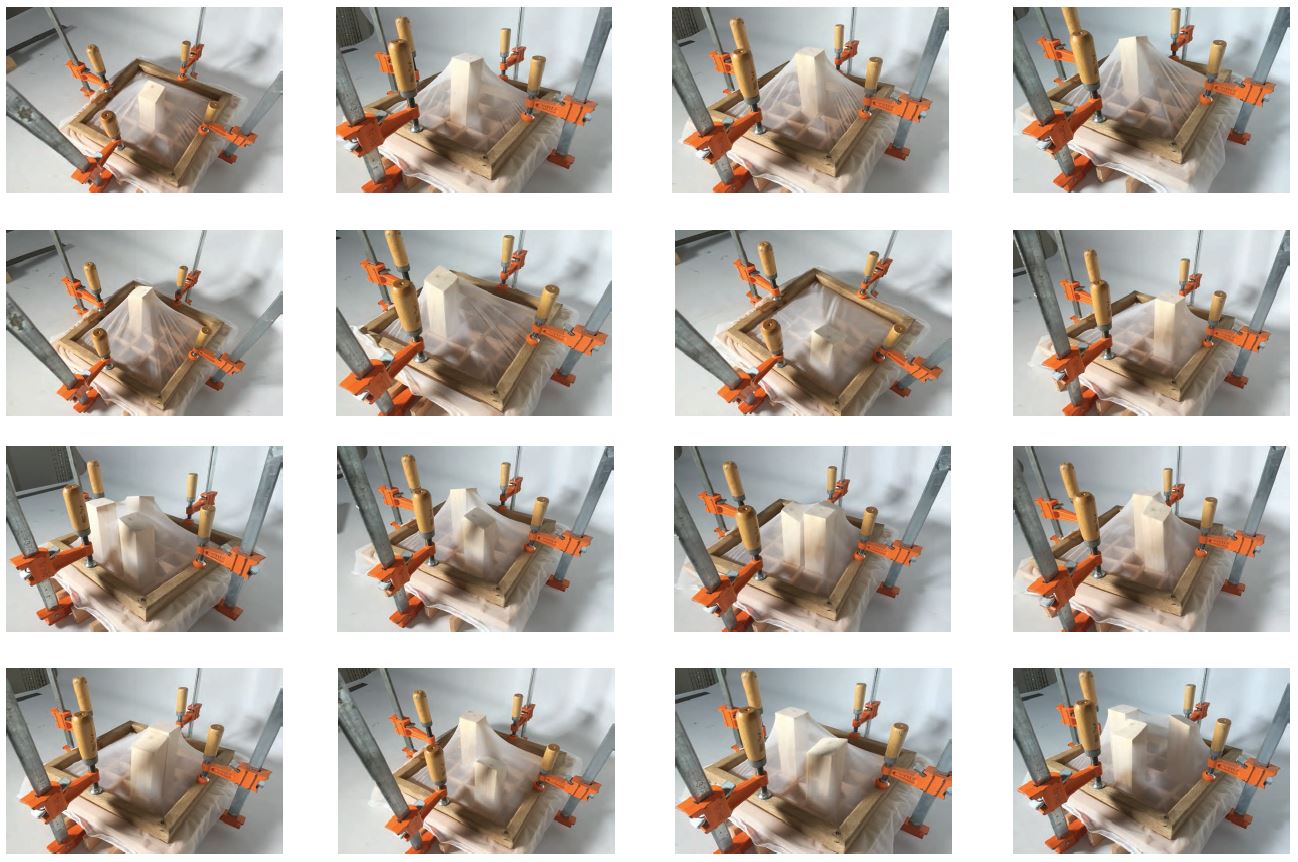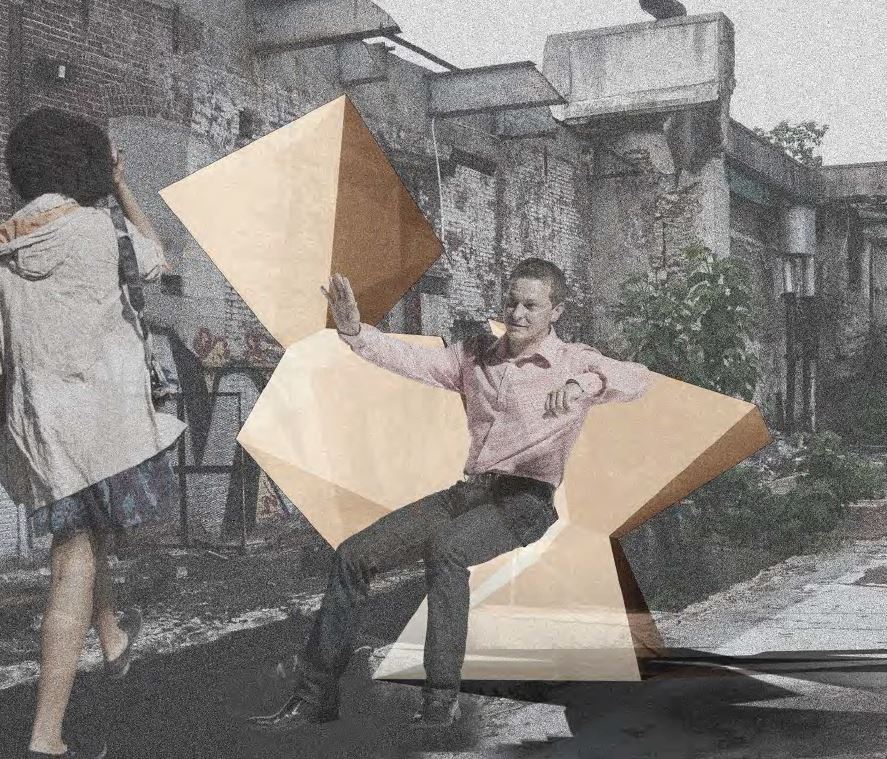 Honorable Mention: PolyMorph
Faculty: Daniel Cardoso Llach, Assistant Professor; Humphrey Yang, Teaching Associate
Team Members: Angelina Shi, Brandon Smith, Kathy Song, Louis Suarez, Yin Jie Tian, Alex Wang, Emily Wein, Curran Zhang
"PolyMorph" is an installation created by aggregating modules of resin-hardened fabric. Unique to this project was a novel type of reconfigurable mold – a sort of analog parametric device which allowed the team to create subtle variations of a single fabric mold, imprinting on the final installation the textile quality of the fabric.
Team member Emily Wein attended the awards ceremony in New York on behalf of her team. While at A'18 she had the opportunity to meet and network with industry professionals and discuss topics such as the future of architecture and of architectural education. Emily saw "incredible work from a large variety of people and practices," she says. "New York is already an inspiring place, but being surrounded by people excited to make change towards an even more exciting future was even more inspiring." She recalls that the competition organizers were "very enthusiastic about the entries that they saw and were excited to see more work in the future. One of my favorite parts of this ceremony was seeing the projects from the other schools. Overall, I found that this competition was a good experience that allowed for me to explore areas that I never would have thought to engage in otherwise."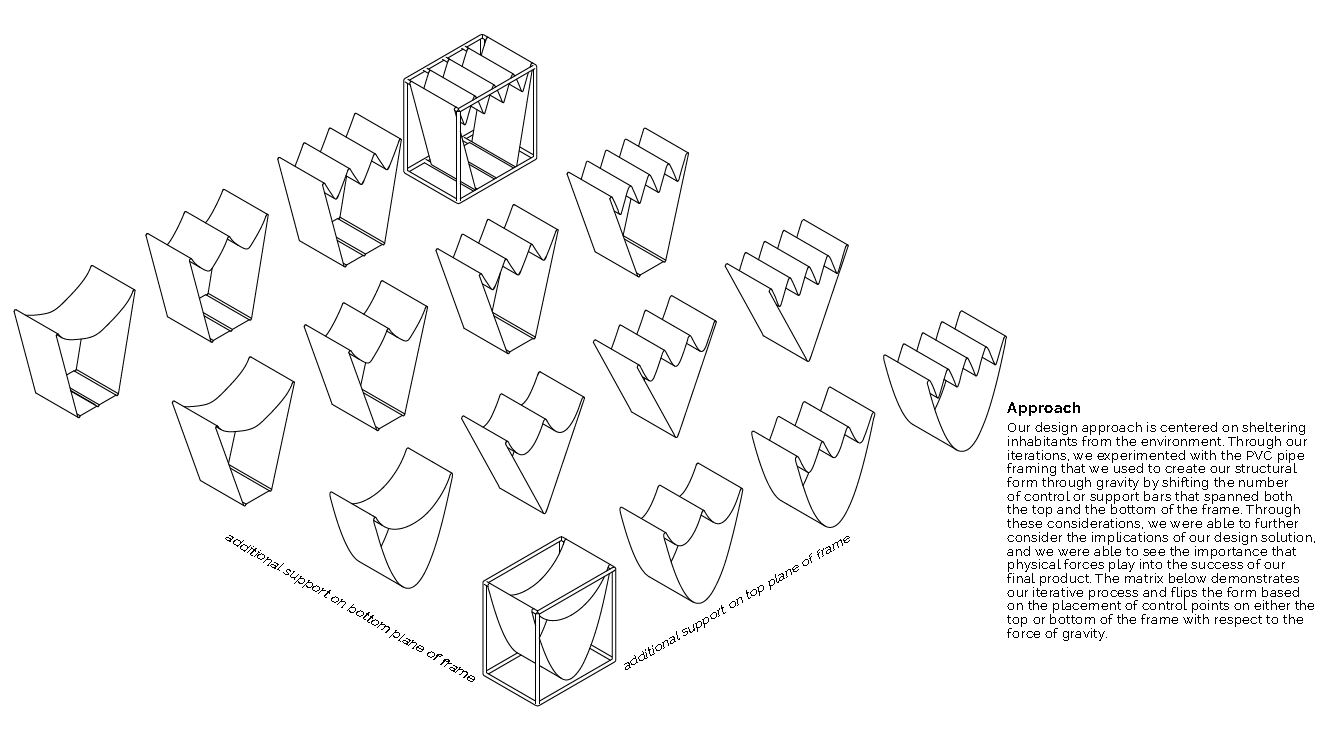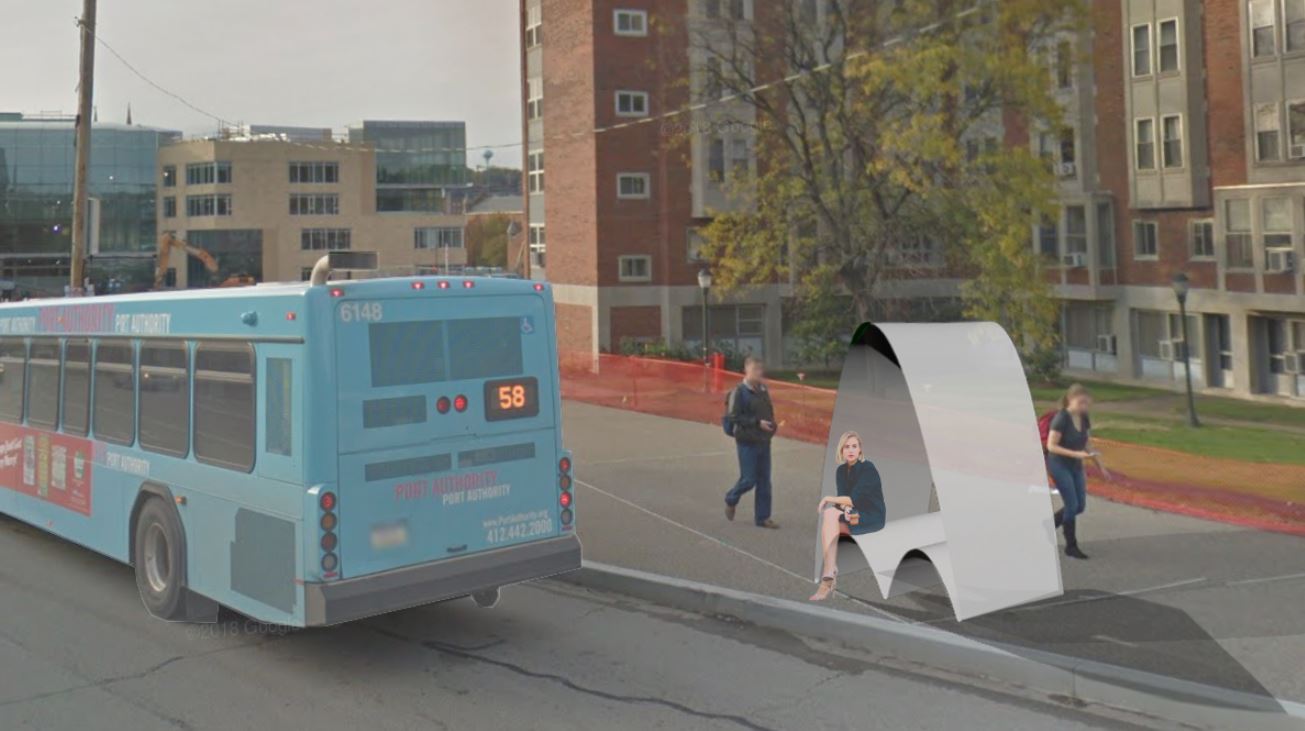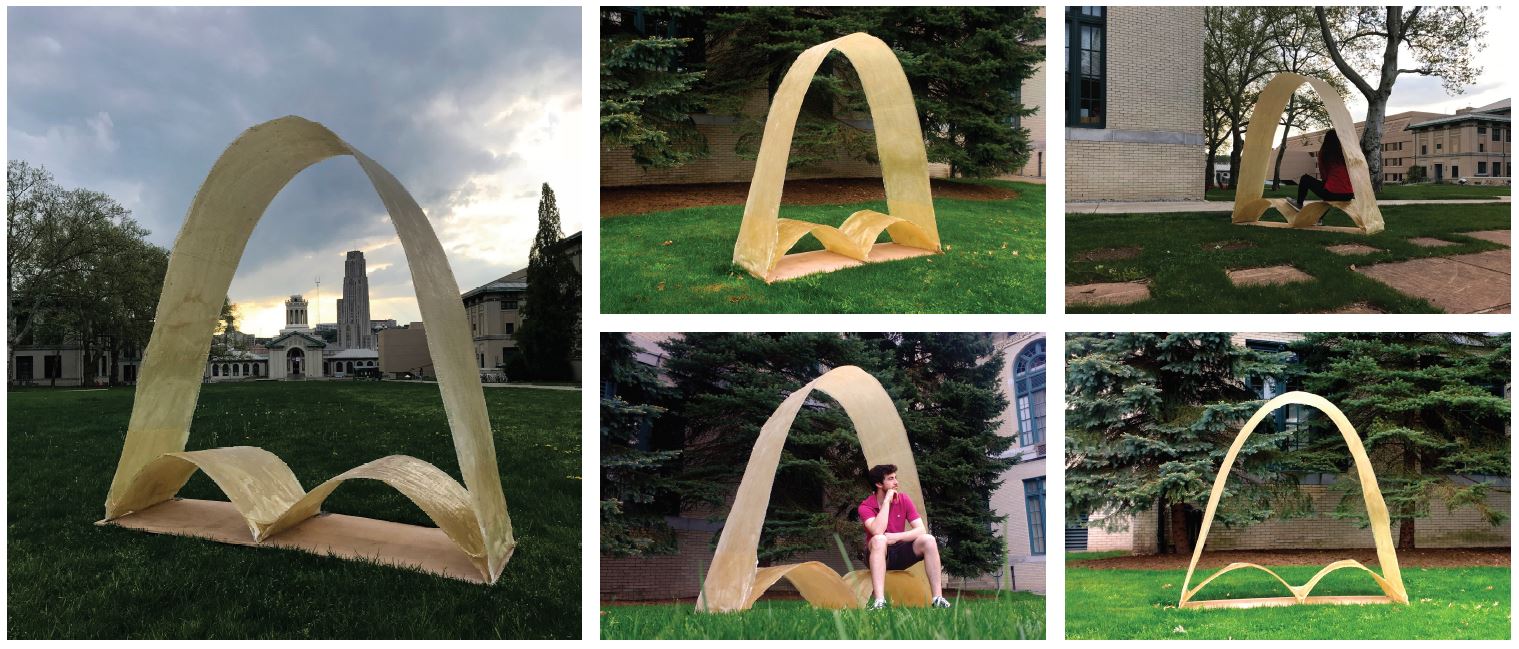 Honorable Mention: compoSIT
Faculty: Daniel Cardoso Llach, Assistant Professor; Ardavan Bidgoli, Teaching Associate
Team Members: Harry Branch-Shaw, Andrew Chong, Fallon Creech, Jordan Takumi Davis, Vincent DeRienzo, Alan Fan, Edward Fischer, Erin Fuller, Gisselt Estefania Gomez
"compoSIT" is a full scale catenary-shaped canopy and bench created through iterative digital and physical prototyping. Inspired by Frei Otto and Antoni Gaudí, this team used a wooden frame and hanging fabrics to generate the desired geometry, and glass fibers and resins to harden the fabrics into a structure capable of supporting the weight of two people.