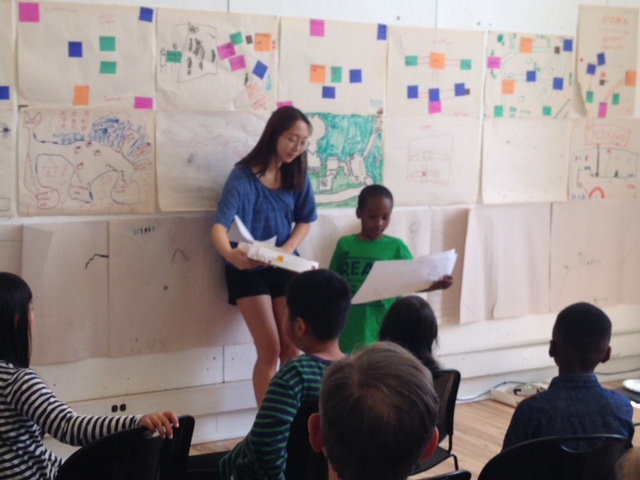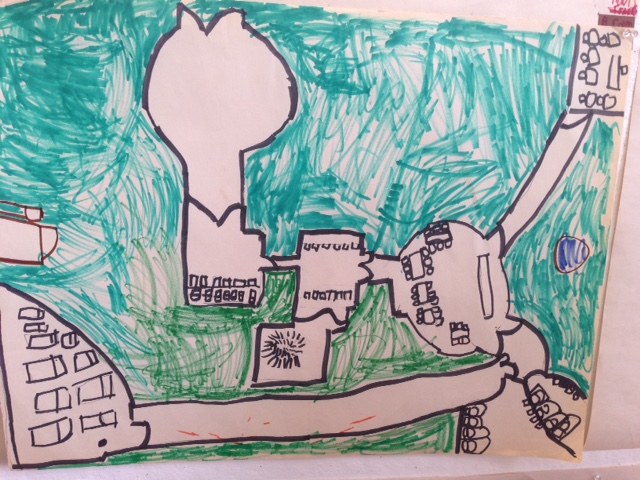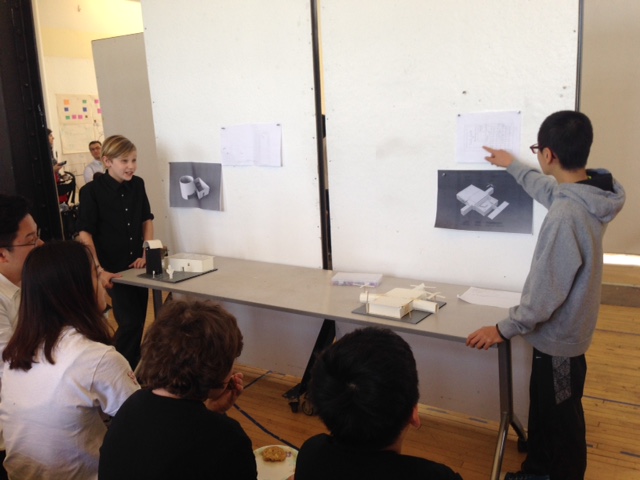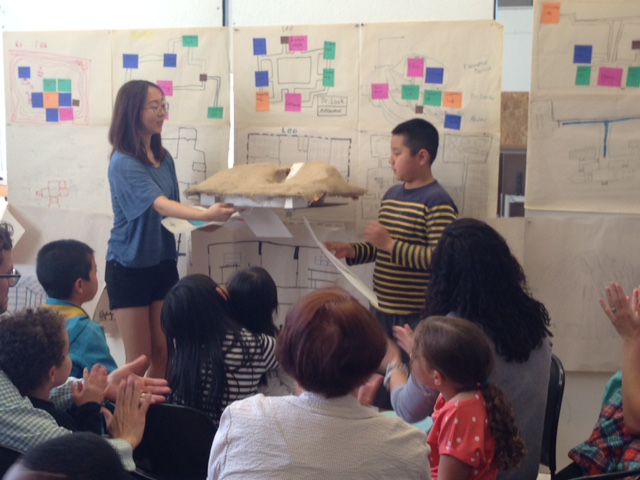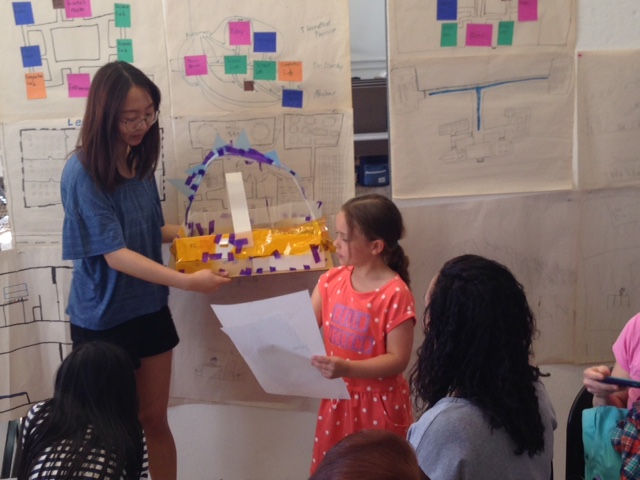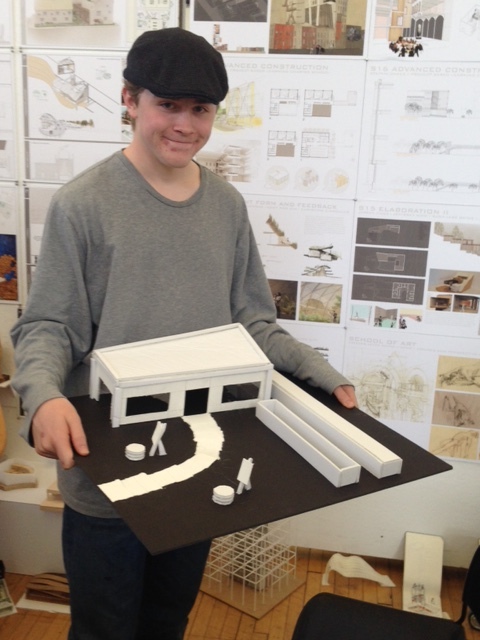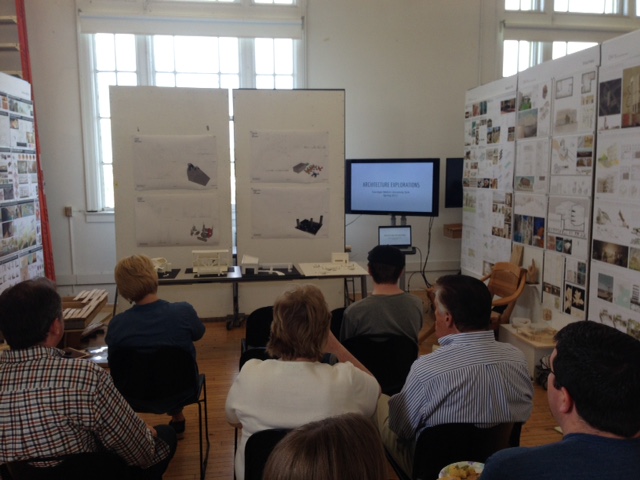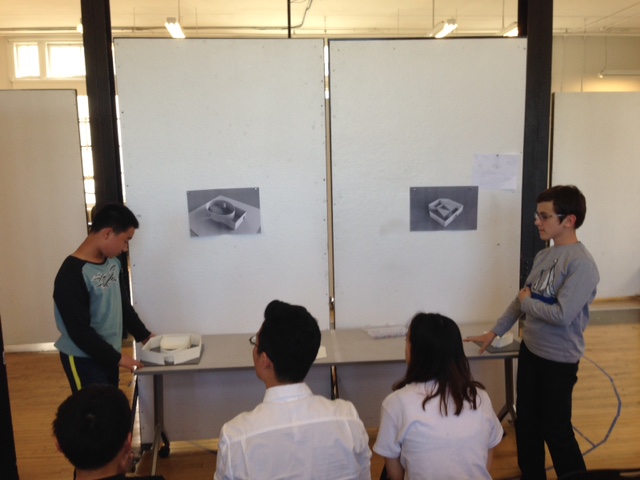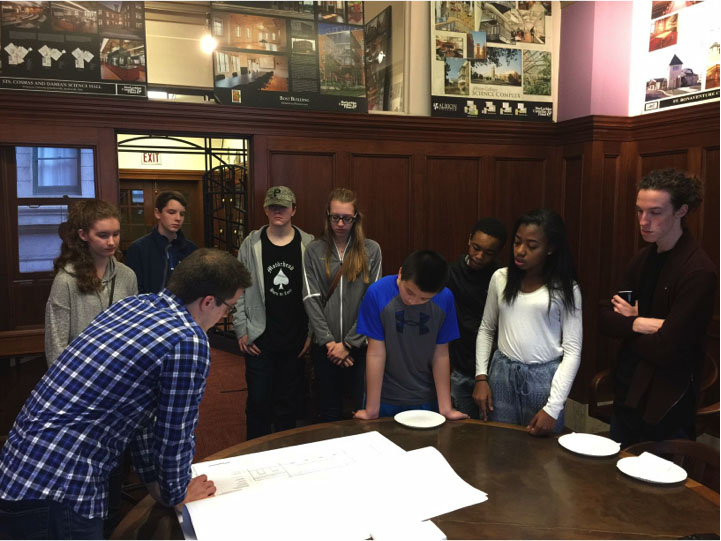 This past month, the School of Architecture's outreach program Architecture Explorations hosted a Celebration of Work during the final session of the Saturday Sequence program, where program participants had the opportunity to present their work in the presence of family and friends.
Through the Saturday Sequence program, local K-12 students develop design proposals over the course of eight Saturday sessions under the guidance and mentorship of SoA undergraduate and graduate students. Students from the grades K-5 section created proposals for a mad scientist's science lab, the 6-7th grades section created designs for performance spaces, and the 8-12th grades section designed small-scale interventions near the old Wilkinsburg Train Station site. Students of every age created a 3D digital model, physical model, and plans of their designs. Through the program, students learn the architectural design process and how to create designs with consideration for people and context.
"The work created by the students went beyond expectation," says Program Manager Samantha Weaver. "It's always great to see the pride and confidence on the students' faces when showing off their new skills and creative designs."
The next Saturday Sequence session will resume in the fall, starting Saturday, 30 September 2017. To learn more about K-12 architecture outreach program in the Pittsburgh region, visit alnpgh.org.
 
About the Saturday Sequence Program:

Since 1991, the Saturday Sequence program has taught elementary, middle, and high school students the indispensable components of an architecture education. Each year, the Saturday Sequence adopts a theme reflecting the expertise of the CMU School of Architecture: Urban Design, Sustainable Design, and Computational Design.

Through hands-on projects and three-dimensional representation, our classes encourage abstract thinking and exploration of conceptual ideas. Each age group concentrates on a different area within the field of architecture and utilizes age-appropriate techniques. All classes have an overarching focus on the architectural design process and creative problem-solving skills. Through this program, students broaden their understanding of architectural design and the profession.

Classes are taught by young professionals from the Pittsburgh area and upper-level Carnegie Mellon architecture students. At the end of the program, family and friends are invited to a reception and exhibition of student work.