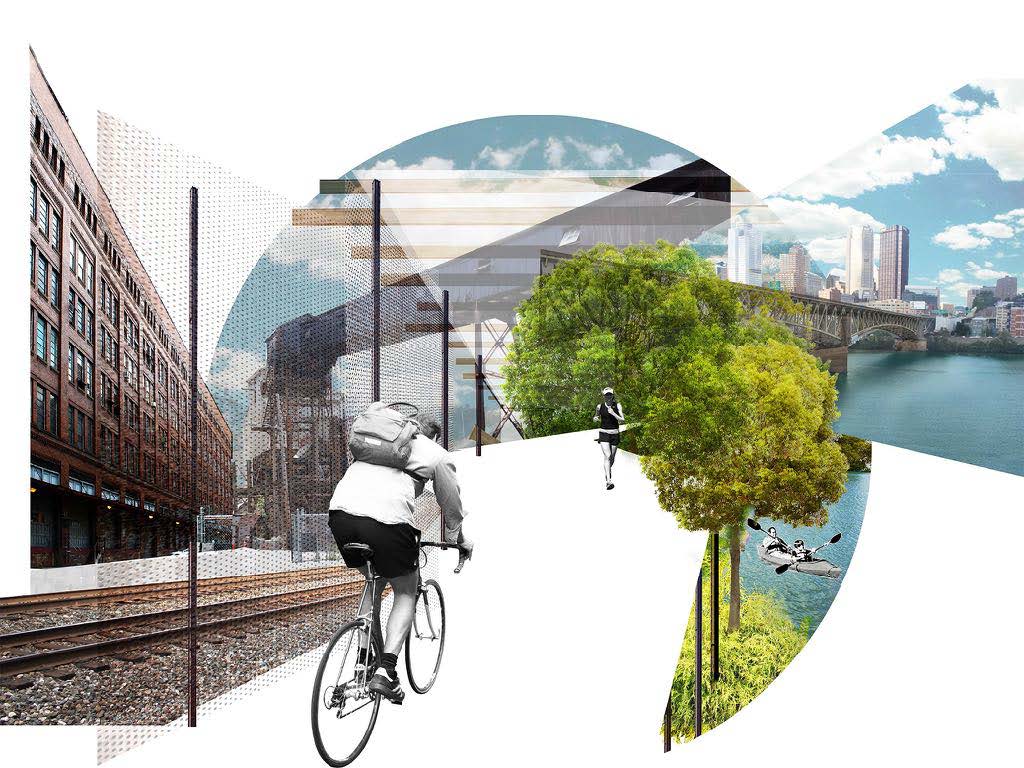 On Monday, 10 April 2017 the Carnegie Mellon School of Architecture presented its annual Fourth-Year Design Awards during a ceremony held in the Kresge Theatre prior to the final installment of the Spring Lecture Series.
Please join us in congratulating the following winners on their tremendous accomplishments, and thanks to all of the participants in this year's competition.
Spring 2017 Fourth-Year Design Awards
The Burdett Assistantship | $5000 prize
Winner: Francis Yang
Project title: Reconstruction of Sacred Space
The Burdett Fund was established December 10, 1982 in recognition of Bob Burdett's long and outstanding service to the University and profession. The fund provides support to students pursuing their first professional degrees in Architecture. The award is intended to support projects and activities that will enhance the student's work. The student shall possess love of their subject, integrity, patience, fairness, and respect for others.
Luther S. Lashmit Traveling Award | $5000 prize
Winner: Sophie Nahrmann
Travel destination: Chile
The Luther S. Lashmit Award is given annually to a 4th year student for the purpose of travel. Luther Lashmit graduated from the CIT Graduate Program in Architecture in 1921. He returned to the University from 1923-27 as an Assistant Professor. He spent the remainder of his career in Winston-Salem, NC. Lashmit had the opportunity to study in France early when he won a traveling scholarship. This experience, he later noted, dramatically changed his perception and vision of architecture.
Louis F. Valentour Traveling Scholarship | $9000 prize
Winner: Rachel Muse
Travel destinations: Portugal, Switzerland, Austria
Louis F. Valentour established a generous traveling scholarship for undergraduate students in Architecture who have completed their fourth year of study. The award is intended for travel outside the continental U.S. The amount of the award and the selection of the recipient shall be determined by the faculty and Head of the School of Architecture.
John Knox Shear Memorial Traveling Scholarship | $10,000 prize
Winner: Sinan Goral
Travel destination: Japan
John Knox Shear, who graduated from CIT, was Professor of Architecture and Head of the Department from 1949 until he resigned in 1955 to accept another position. Following his untimely death in January 1958, members of the department, graduates, and friends set out to establish a memorial to commemorate Professor Shear's distinguished contributions to architecture and to architectural education and to benefit future architectural students at Carnegie Institute of Technology.
Bachelor of Architecture fourth-year students also invited to participate in this year's competition:
Rebecca Baierwick / Meghan Chin / Erica Frank / Junhee Kim / Gyeong Yeon Kim / Marina McIntosh / Kelli Mijares / Anthony Nitche / Trent Wimbiscus / Kyle Wing / Ethan Young