The SoA invites applications for the position of Head of the School of Architecture. Review of applicants will begin November 1, 2019. The appointment begins on July 1, 2020.
Current SoA Head Stephen Lee will be serving his 12th and final year as head during the 2019-20 academic year. University policy allows for a maximum of two five-year term lengths for heads of school; Lee has already served one year as interim head, two five-year terms as head, and will serve this additional upcoming year as the College of Fine Arts handles several other headship transitions within the college. Lee will continue on as tenured faculty with the SoA following the conclusion of his headship. The goal for the head search is to bring this new person on board with time to allow for a smooth transition into the next chapter of the school.
Read More →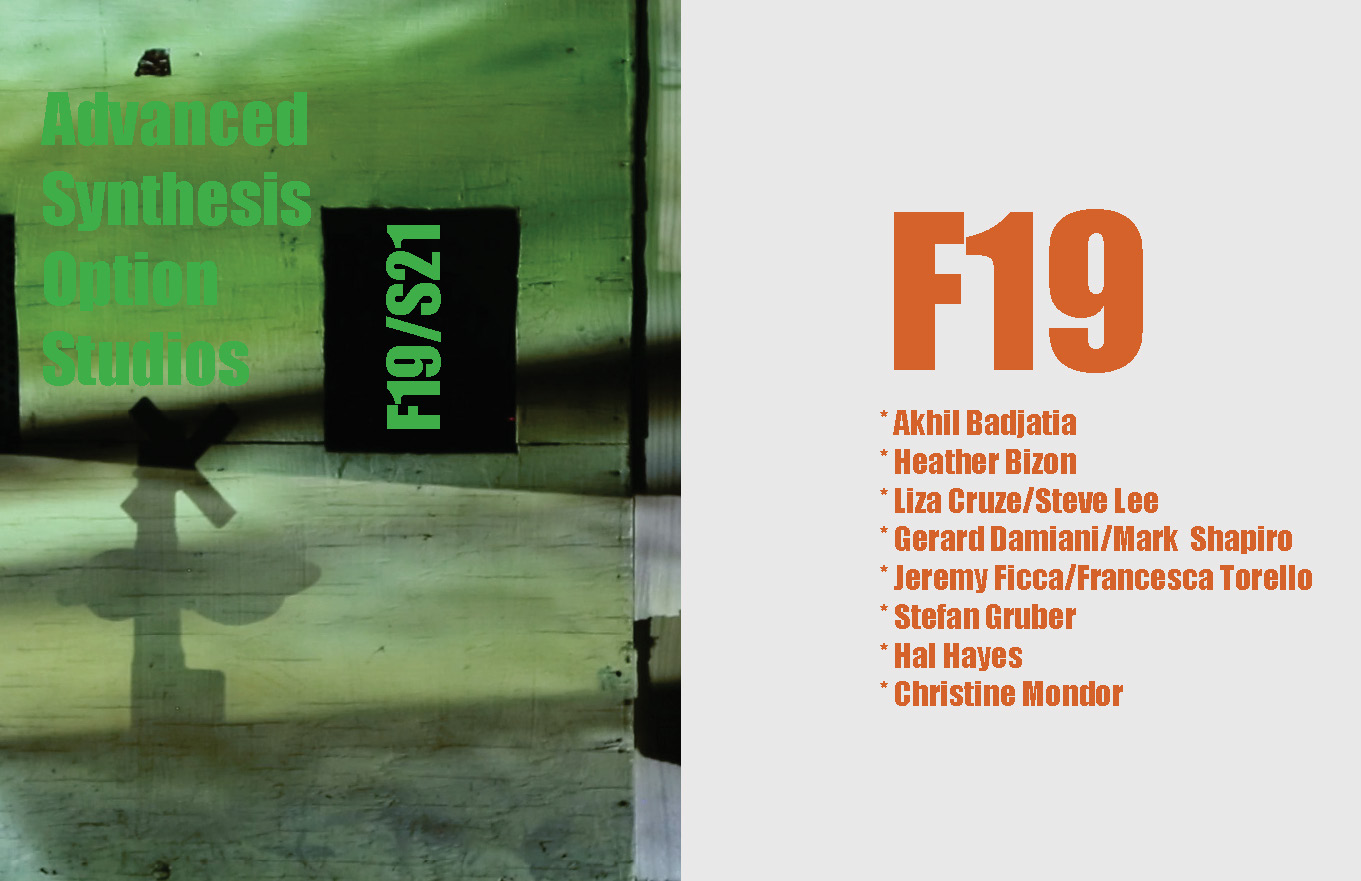 Announcing the release of the 2019-2021 Advanced Synthesis Option Studios (ASOS) catalog. Released each year, the ASOS catalog contains descriptions of all the studios for Fall 2019, as well as information for the options in subsequent semesters. We are excited for the wide range of intriguing studios coming up this fall.
Read More →
The Urban Design Build Studio (UDBS) was recently honored by the Association of Collegiate Schools of Architecture (ACSA) as a winner of the 2018-2019 Collaborative Practice Award for the project HOME RE_CONSIDERED : HOME RE_DEFINED.