Elaboration Studio: Grow Collective
Premise 1: In the last 30 years patterns of land use in many post-industrial cities have undergone dramatic transitions as declining population and displaced manufacturing industries have thinned the fabric of the built environment.
Premise 2: Urban agriculture has garnered sustained interest and energy as a viable practice to supply residents with fresh produce and reclaim vacant property within communities.
Premise 3: Vernacular architecture has a long history of shaping the identity of the agrarian landscape. Consider the recognizability of a grain silo or red barn punctuating the expansive horizon of a cultivated field. Meanwhile, the physical makeup of urban agriculture—its architectural and infrastructural instantiation(s)—remains relatively undeveloped.
Conclusion: Definition of these physical components could be a key element in (re)shaping the emerging condition of the post-industrial city. There is important work to be done in posing architectural questions to the Urban Farm.
Projects
We engage the issues noted above through three project-based explorations. The projects are concentrically nested – developing in duration, size, and complexity as the semester unfolds.
Project 1.0: Folded Garden. Construct a growing armature to sustain a plant through the season's first frost.
Project 2.0: Hoop House. Design and build a portable greenhouse to extend the growing season of a raised planting bed in an urban garden.
Project 3.0: Grow Collective. Design a Center for Urban Agriculture in Pittsburgh with a teaching farm and public market to promote education and outreach for urban food production.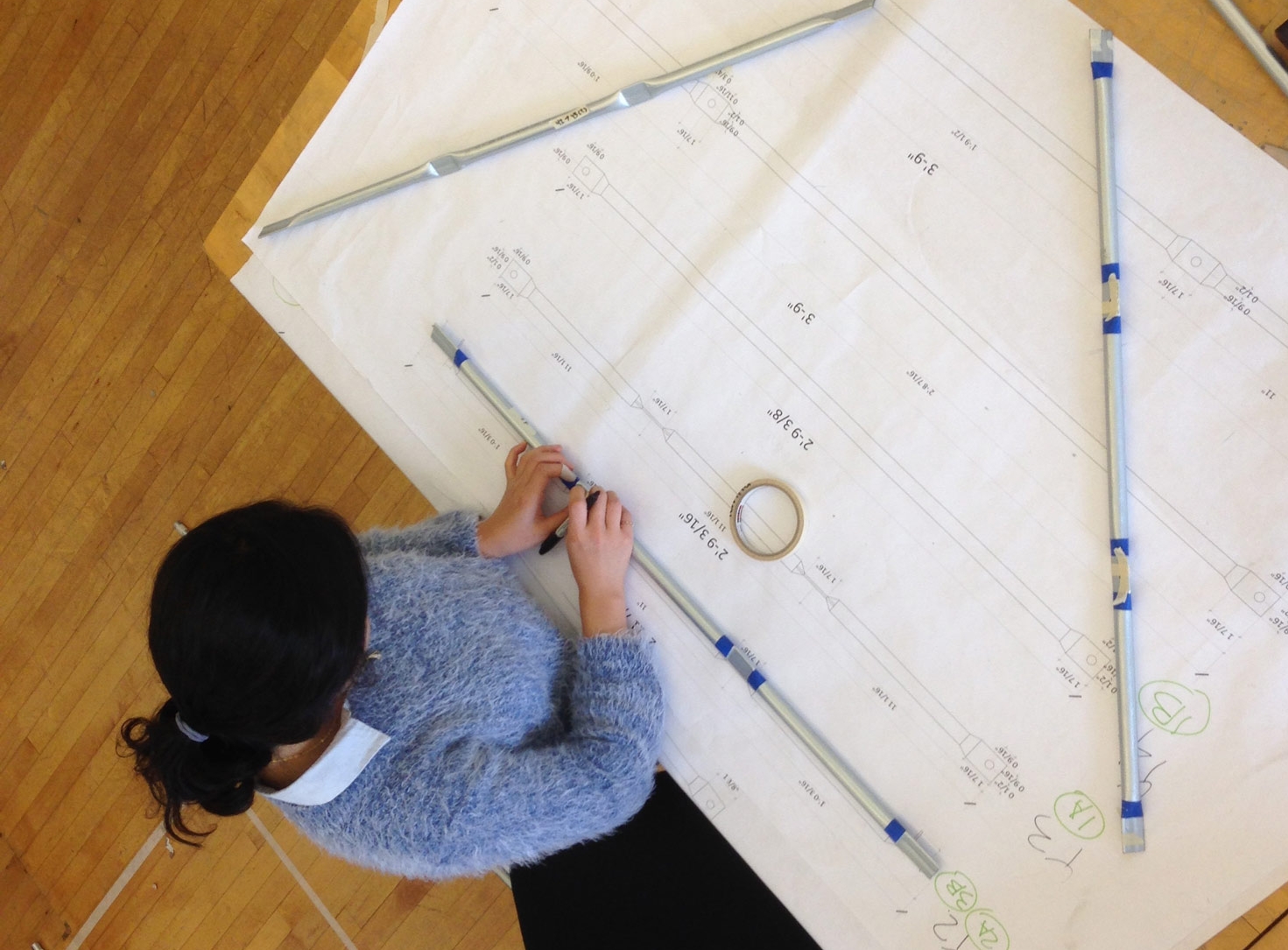 Faculty
Each core studio is coordinated by a full-time faculty member, who develops the studio's pedagogy, content, projects, and faculty teams within the framework of the overall curriculum. The coordinator (in this case, Joshua Bard) offers lectures, workshops and critiques to support the studio's learning objectives and make connections with associated coursework. Within each studio, sections of 9 to 12 students are led by the prominent practitioners who comprise our adjunct faculty.